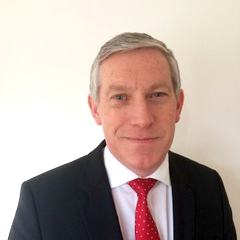 Friends of Sustainable Grids (FOSG) is proud to announce the addition of Graeme Steele as the newest member of our Ambassador's team.
Graeme is a senior executive in the EU energy sector and the founder of GES Energy Consulting Limited. He has over thirty years of combined experience in the European electricity and gas sectors. He is the founding Chairman of the Board of ENTSO-E, a founding Board Member of ENTSO-G and was also a Board Member of GIE (Gas Infrastructure Europe).
Graeme has held a variety of senior management positions at National Grid, the UK's transmission system operator, for whom he was EU Director establishing their the Brussels office. He has been the Director of National Grid Wireless, National Grid Interconnector Holdings, National Grid Interconnectors Ltd, National Grid Belgium and BritNed (the joint venture that operates the interconnector between Great Britain and the Netherlands).
Graeme has lead major interconnector projects and regulatory tariff reviews, influenced energy market integration and design and designed transmission network charging systems. He also was involved in the privatization project that split up Great Britain's energy industry in the early 1990s.
We are delighted to have Graeme joining us and his expertise is a welcome addition to that of our existing Ambassadors, Daniel Dobbeni (former CEO of ELIA and Chairman of 50Hertz), Ronnie Belmans (Full Professor at the KU Leuven) and Marc Lamey (former senior executive of Alstom T&D and GE).
FOSG, formerly Friends of the Supergrid, is a Brussels-based international association committed to transforming the way we look at energy grid infrastructure. FOSG focuses on: (i) Connecting (all) Grids (through roundtables resulting in concept and demand notes, active involvement in stakeholder groups re PCIs, interconnections, etc.) and (ii) Energy Education (to increase public acceptance and inform policy-makers).
For inquiries, contact us at tkuzov@supergrid.brussels