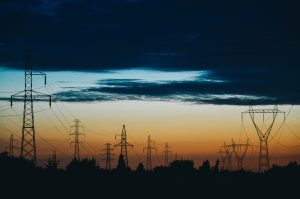 ACTIVITY  –  Feasibility Study
OPENING DATE  –  30 November 2018
CLOSING DATE   –  01 March 2019
OPPORTUNITY
ESA business applications is launching a new Invitation to Tender, to assess the technical feasibility and commercial viability of satellite-based services in support of smart grids and electricity grid maintenance. Any resulting studies are also intended to establish the roadmap for service implementation through one or more potential follow-on demonstration projects.
For the purpose of this study, ESA Business Applications has established cooperation with the following stakeholders, who will provide feedback to the study results and contribute with inputs towards potential follow-on demonstration projects.
KEY FOCUS AREAS
Smart Grid:
Demand and response management, energy load and demand forecasting, automatic load balancing/self-healing of the electricity grid;
Integration of electric vehicles into the electricity grid;
Smart factories & smart buildings;
Advanced metering infrastructure and smart meter enabled services, home automation, predictive maintenance; and
Virtual power plants and commercial/industrial microgrids management.
Electricity grid maintenance:
Conductivity and hot spot measurements;
Vegetation and infrastructure monitoring;
Imact of weather events on energy infrastructure and supply;
Assessment of buildings' electrical consumption; and
Satellite communication as back-up for terrestrial communication systems.
Technology enablers & space technology:
Data analytics & big data;
Internet of (nano-) things;Artificial intelligence;
Cybersecurity; and
Satellite for 5G.
WEBINAR
Date: 28 November 2018
Time: 11:15 Central European Time (CET) (approx. 1hr)

VALUE OF SPACE

Satellite Communication services may be relevant to provide communication to and from sensor networks that are not adequately covered by terrestrial networks; and/or where high resilience is required (e.g. terrestrial network back-up).
Satellite Earth Observation (EO) may be used to support services to predict peaks in both energy production and consumption, as well as to monitor (e.g. for altitude, growth, or critical distances from power lines.). EO Synthetic Aperture Radar (SAR), combined with Differential Global Navigation Satellite Systems, may be used to monitor the stability of critical infrastructure.
Satellite Navigation can be relevant to geolocate the data from sensors and actuators and to provide navigation support to Remotely Piloted Aircraft Systems (RPAS).
In addition, the following technologies requiring the utilization of space assets may be of relevance to the services proposed in the feasibility study.
Remotely Piloted Aircraft Systems may offer an opportunity to provide high resolution information for specific application.
High Altitude Platform Stations (HAPS) may offer advantages and complementary applications over satellites, terrestrial infrastructures and RPAS, at relatively low cost.
WHAT WE OFFER
We offer funding and support to companies, both for business case assessment and for the development of new, space-empowered services for smart grid and electricity grid maintenance. Our offer includes:
100% zero-equity funding up to €250K per activity;
Technical & commercial guidance;
Access to our network and partners;
Use of the ESA brand for your service.
WHAT WE SEEK
We are looking for teams that have identified an attractive market opportunity with real potential for engaging customers. Motivation, business experience and domain expertise are all important features. We want to hear about your commercially viable, technically feasible business ideas that involve either space technology or space data. For this call, companies residing in the following Member States will be eligible to apply: AT, BE, CH, CZ, DE, DK, FI, FR, GR, IE, IT, LU, NL, NO, PL, PT, RO, SE, UK. See also the information below on obtaining letters of support from National Delegations.
ESA TENDER INFORMATION
Responding to an open competitive Invitation to Tender (ITT) requires the submission of a Full Proposal. The submission of the Full Proposal initiates the evaluation process according to ESA regulations and procedures.
The consequential evaluation of proposals results in a recommendation for a winning bid. If several proposals of sufficient quality are submitted, targeting different and/or complementary aspects, the Agency reserves the right to place parallel contracts for each of the open competitive ITTs, in coordination with the relevant national delegations (and with the other partners involved in the case of external funding).
For the fully detailed Proposal Guide on competitive ITTs click: Open Competition
REGISTRATION AS BIDDER
The Prime and all subcontractors must register as potential bidders via esa-star, prior to downloading the official tender documents from EMITS and submitting the Full Proposal. The registration process needs to be started as soon as possible, as it will take time to complete.
THIS FEASIBILITY STUDY IS 100% ZERO-EQUITY FUNDING UP TO €250K PER ACTIVITY.
DOWNLOADS
Space Based Services for Distributed Energy Networks Flyer AB.pdf
FUNDING SCHEME
Funded participation to ESA Business Applications is open to any company and/or organisation, be it as group of users, public body or non-governmental organisation, residing in any of those states that subscribe to the ARTES IAP programme.
To date, Austria, Belgium, Czech Republic, Denmark, Finland, France, Germany, Greece, Ireland, Italy, Luxemburg, The Netherlands, Norway, Poland, Portugal, Romania, Sweden, Switzerland and the United Kingdom have subscribed.
The applicable funding level of the individual prime- or subcontractors is subject to authorisation by the involved National Delegation(s). Therefore bidding teams are requested to obtain a Letter of Authorisation from all their national delegations before submitting a Full Proposal.
* ESA will bear up to 50% of the acceptable project cost, and the remainder has to be financed by the tenderer and/or other partners through private and/or public sector direct or indirect, in cash or in-kind co-financing.
Work carried out by universities and research institutes involved in Feasibility Studies and justifying no further commercial interest in the product/service, may be funded by ESA up to 100%.

SMEs (i.e. enterprises fulfilling the criteria defined in the European Commission Recommendation of 6 May 2003 (2003/361/EC) or as updated) involved in Feasibility Studies or Demonstrations Projects, may be funded by ESA up to 75%.