Supergrid education actions – in a nutshell 
Tomorrow's world is an electrified one for which the consumer holds the key and smart infrastructure will enable this to happen.
Our Message
It is critical to educate tomorrow's consumers to the energy environment and why they need it. For them to support necessary efforts in RES, efficiency and related infrastructure development, consumers must have at least a minimal understanding of how important electricity is in their day-to-day life and of the advantages of favoring RES and seeking efficient solutions. Policy makers will take action much faster and with more confidence if they know that consumers support their actions.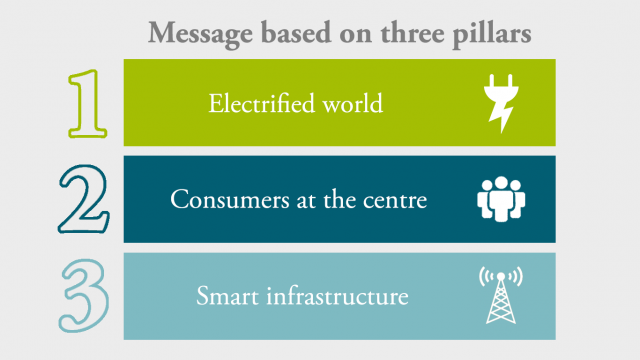 Friends of the Supergrid aims to open up a conversation about what does it mean to be smart about energy, and what is the role of the consumer in developing the smart infrastructure and building a sustainable future.
WHAT CAN WE DO TOGETHER?
• Ask policy makers to place energy education as a priority in both policy and practice.
• Lobby our governments to include energy education in school programmes.
• Encourage businesses to invest resources in the development of energy educational tools and facilities.
• Develop and disseminate media content and game applications to explain how people can benefit from energy transition.
• Facilitate university, businesses and energy associations partnerships to share knowledge.
• Support bright students to study sustainable energy through the Scholarship Award in Memoriam of Ana Aguado.
• Organise Summer School on Future Energy.
• Host World Energy Education Summit to showcase and demonstrate how people can benefit from clean energy and smart infrastructure.
If you would like to be part of it, please subscribe here to a non-legally binding